New Stunning Products – Dresses, Lingerie, Skirts and Erotic Sets
Still using Your favourite fetish materials - leather, latex and datex dominate the newest 2021 collection
Latex is a material worn for years by all BDSM lovers, but more and more willingly used by mainstream celebrities and fashion influencers. The production of clothes from this material is very demanding and requires experience. To make an outstanding latex dress you need good taste and craft. For decades, Ledapol has been producing latex clothes and always used state of art technology. The new collection 2021 also uses 3D printing techniques in an innovative way to create beautiful, unique patterns - subtle and sexy. Printed datex and latex 3d are the new trends in fashion.
Latex prints on the dresses give them a unique character. Short dresses and long dresses with lace - see-through feminine clothes and decorated with amazing patterns on a latex layer. Structural latex means unique eye-catching patterns. The interpenetrating shades of white and black create a pattern inside the material, giving it a unique structure. Vivid colors and asymmetrical patterns - party dresses - a new version of datex dresses are perfect party or night out outfits.
Novelties – Aprons and Collars
Beautiful accessories that can be combined with other outfits to create individual outfits sets.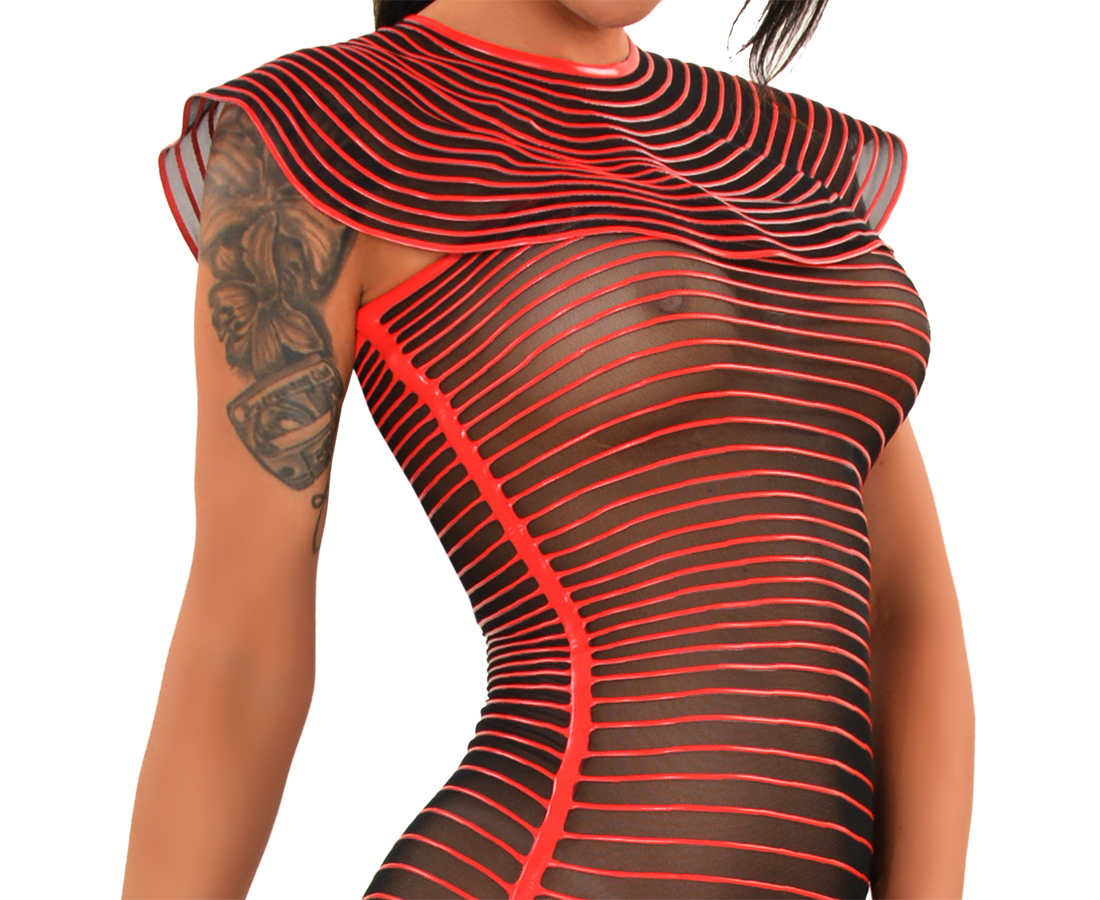 Tempting, pink frills - very girly and soft patterns. Translucent beauty - lace or printed datex? This is a new era of intimate underwear for women.
Beautiful and subtle, provocative and classic - women's erotic costumes in a new version. Sexy lingery you desire.
Staying in the circle of materials characteristic for Ledapol - datex, leather, lack and leather we present a completely new use of these materials.
Here you will find beautiful dresses, tops, skirts and mini skirts, bras and corsets that emphasize feminine shapes.
Vivid colors and 3D structures - this is another version of the innovative material, which is datex - a combination of extravagant latex with a comfortable pillowcase, which makes it easy to put on and take off.
Delicate or provocative?
In the new collection, you will find a whole range of erotic outfits, from more subtle to highly promiscuous revealing the body. All models are made of high-quality materials such as latex, eco-leather, split leather, printed latex and datex. Beautiful and girly outfits, feminine cuts of bodysuits, lingerie, bras, tops, see-through dresses, or heavily built latex-coated dresses. What's your style? Provocative and kinky or subtle, innocent and girly?
The 2021 collection will seduce you with its diversity
Always fashionable stripes - slimming, emphasizing shapes, sexy. Fetish dresses made of datex is a proposal for women who like vivid colors. A tight yellow striped skirt with a matching top is a very colourful proposition.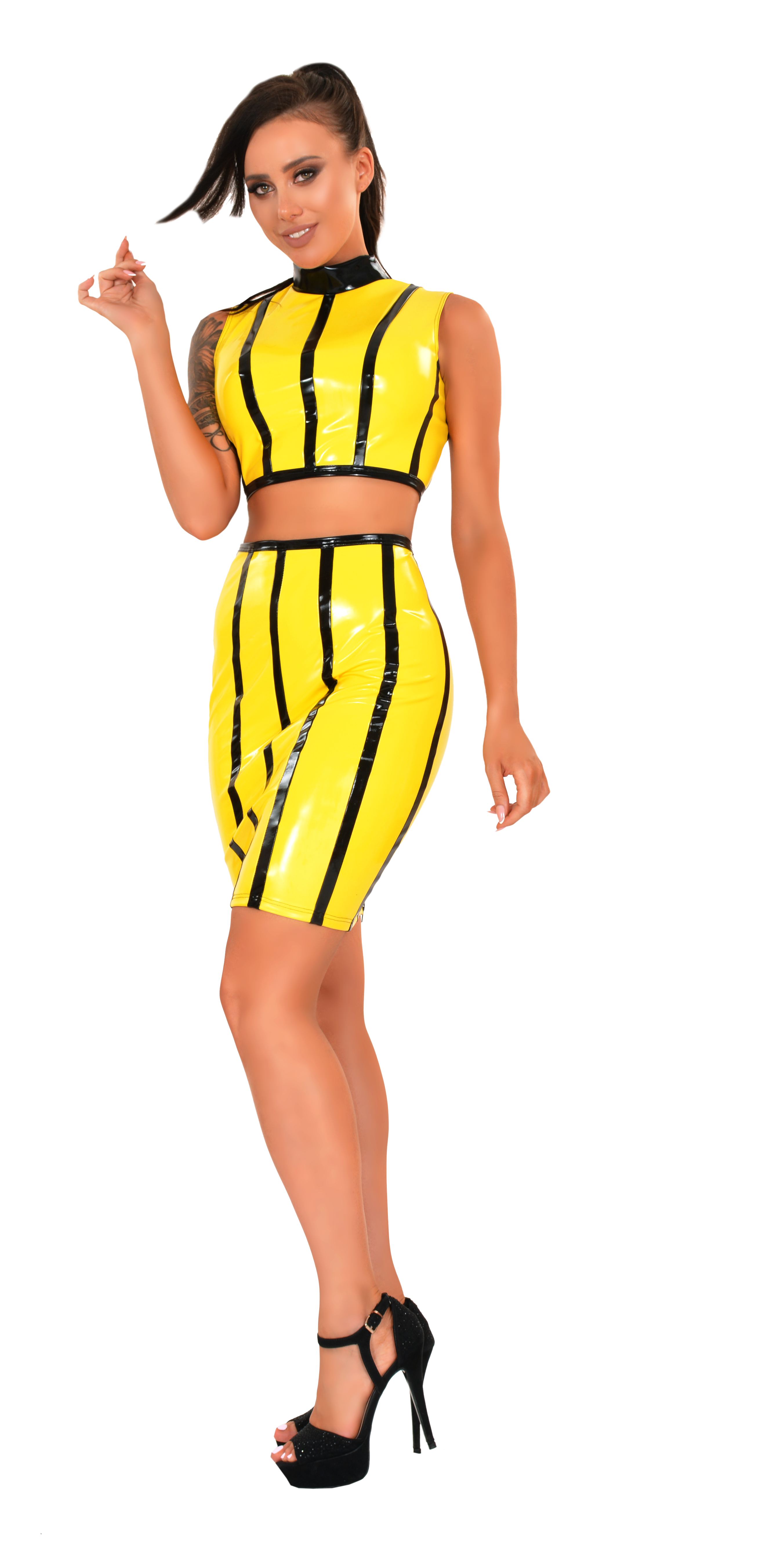 A new version of the leather classics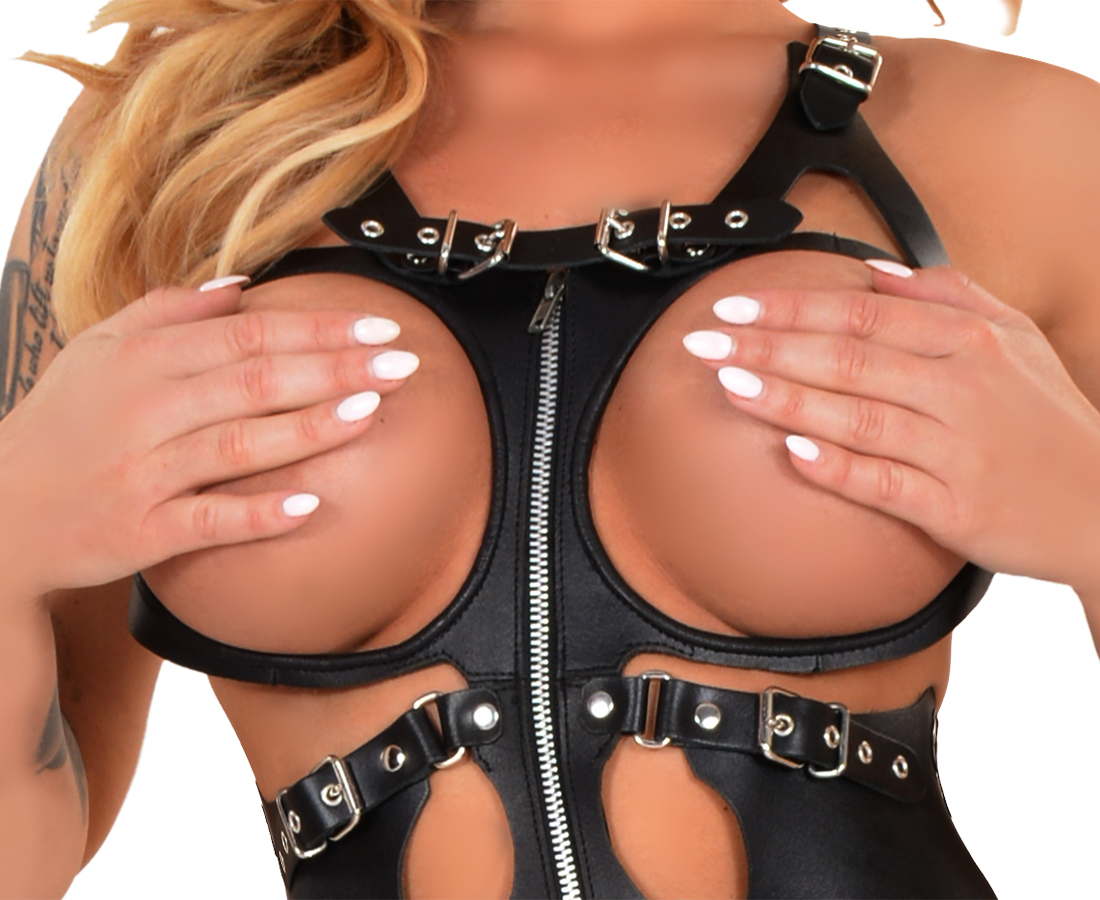 For lovers of leather dresses, we have several interesting proposals. From rocker mini skirts to BDSM outfits - leather sets of clothes for women can be complemented with BDSM toys from our collection - collars, leashes, handcuffs for legs and hands, all made of high-quality leather. Black leather panties and bras, garter belts and corsets - check our offer and choose something for yourself.
Datex creations - beautiful colorful stripes, irregular patterns. Asymmetrical datex dresses are distinguished by flashy colors. Dresses perfect for the club and for an evening out in the city. The latex coating will allow you to shine the way you like. More airy and see-through dresses are both printed datex and classic lace. Check out new dresses, bras, skirts, bodysuits made of latex, datex and printed latex.
Refetish your wardrobe. We got all you dream of Kinky women's underwear, revealing bras, leather garter belts, bras, corsets, lace underwear, transparent underwear, naughty women's underwear, skimpy underwear, transparent underwear. A discreet sex shop with erotic lingerie - with the quick shipment of products, a discreet package and delivered by a courier in a way convenient for you.